Sustainability
Sustainable travel is an important part of our business. We want to protect our winters and to help in preserving the magnificent nature of Lapland for future generations.
Actions for the environment and the nature of Lapland
Levi Suites Unna Mànnu and Levin Klubi apartments have been awarded the Green Key certification. Green Key establishments are committed to adhering to the environmental criteria set by the international Green Key program, which includes aspects such as energy conservation, efficient water usage, recycling, and raising environmental awareness.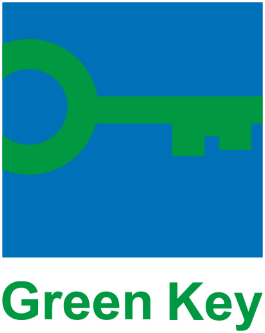 Environmental considerations important to us
Sustainable travel is an important part of our business and we want to be involved in preserving the magnificent nature of Lapland for future generations. We are committed to complying with environmental legislation and regulatory requirements.
Reducing energy consumption
We take into account seasonal variations by closing off parts of the buildings. We invest in LED lighting to reduce energy usage. We acquire energy-efficient appliances. We monitor the temperatures in the apartments to ensure optimal energy management.
Reducing water consumption
Improving the efficiency of faucets and showers to minimize water usage. To reduce water consumption, we have implemented eco-showerheads and limited the flow rates of faucets. The environment appreciates the reduction in water consumption.
Additionally, our hotels have an automatic alert system, Smart Water, in case of potential water damage.
Enhancing waste recycling
We are improving recycling opportunities in our apartments. Currently, it is possible and encouraged to recycle organic waste, glass, and metal in all of our apartments.
Eco-friendliness of procurement
We also require environmentally conscious practices from our suppliers.
Tips for sustainable travel
It's better for 100 people to do five things for the environment than for five people to do 100 things. With these shared tips for the Levi area, it can be easily achieved.
1. Save energy

In the summer, the midnight sun paints the fells gold, and in winter, there's the magic of the polar night. So, remember to turn off unnecessary lights and devices when you're on vacation in Levi.
2. Choose tapwater

In Levi, you can draw fresh water straight from the tap. Besides, it's included in the price of your vacation.
3. Give your car a day off

When you're active during your holiday in Levi, your fitness improves, and the stress disappears. And the pristine nature appreciates it.
4. Support a litter-free environment

If there are no trash bins nearby, take your trash back with you, even the smallest piece. It's an eco-friendly act!
5. Support local

The smartest snack during your vacation is local food from local producers. And you can also nourish your cultural appetite with the offerings of Lapland.
Experience Lapland & adventures of North
At Levi Suites apartments you will stay comfortably in the centre of Levi or next to Levi Golf course and ski lift n. 6. Find out more and book your next holiday directly from the link.